Mazda 2 | Blaby > Leicester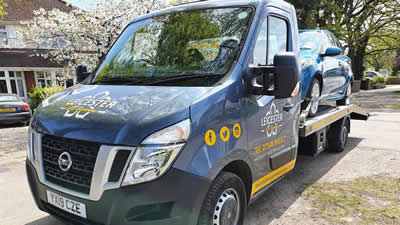 This clutch had failed in this Mazda 2, it was collected from Blaby and taken to the garage in Leicester.
Ford Focus | Kirby Muxloe > Loughborough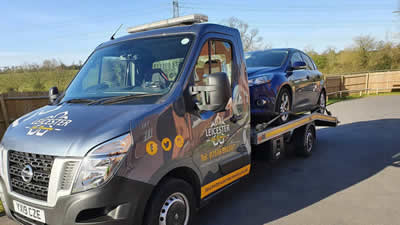 This Ford Focus had developed an severe oil leak and need to be collected from Kirby Muxloe and transported back to the dealer in Lougborough. Running the engine with low oil can cause catastropic engine failure.
BMW 4 Series | Thurmaston > Coventry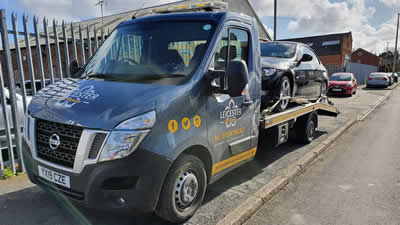 This black BMW was purchased from a customer in Coventry. It was collected from Thurmaston and delivered to the other side of Coventry
Hot Rod | Rugby > Bicester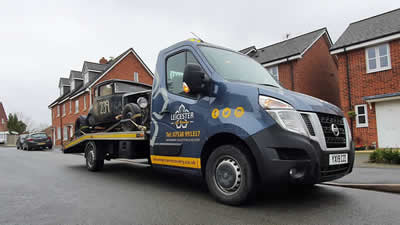 This Hot Rod had been sold at Auction and needed transporting from Rugby to Bicester as it wasn't roadworthy
Classic Mini | Glenfield > Anstey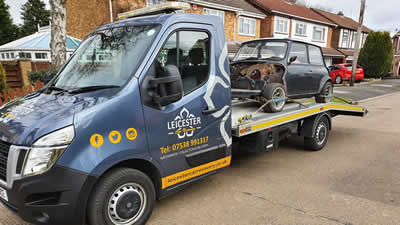 This rare classic Mini needed to be transported to dry storage. We collected from Glenfield and delivered to Anstey.
Ford Fiesta XR2i | Leicester > Swadlincote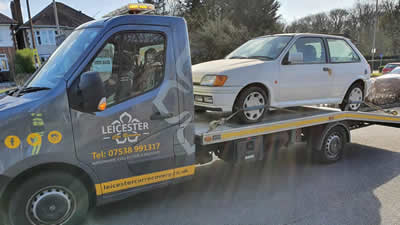 This XR2i had been in dry storage for 20 years and we collected from Leicester and delivered it to Swadlincote where it was to be fully restored
Renault Clio | Lutterworth > Luton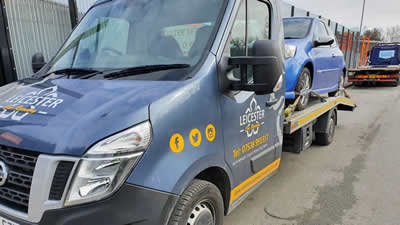 This Renault Clio had developed an alternator fault and need recovering from Lutterworth back to Luton
VW Scirocco | Barwell > Slough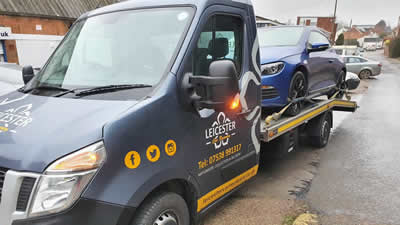 This Volkswagen Scirocco had been sold by our customer. It was collected from Barwell and delivered to the new owner in Slough
Toyota Supra | New Parks, Leicester > Nuneaton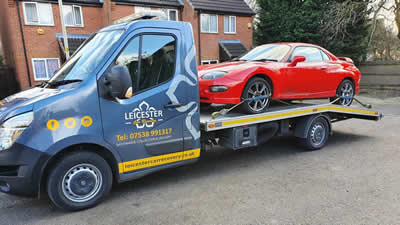 This Toyota Supra was sold and needed to be transported to it's new owner. We collected from New Parks, Leicester & delivered to Nuneaton.
Nissan Qashqai | M1 Leicester > Darlington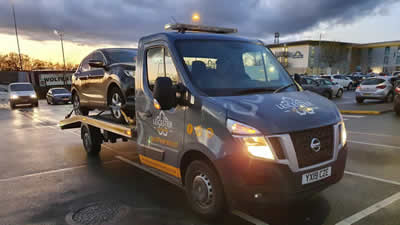 Unfortunately, this Nissan Qashqai had broken down on the M1 in Leicester. We safely recovered the customer and car and took them back to Darlington
Audi A4 | Loughborough > Nottingham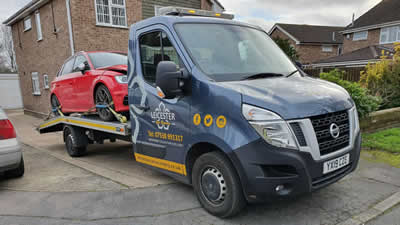 This Audi had been involved in an accident. We collected it from Loughborough and delivered to the bodyshop in Nottingham
Fiat Bis | Leicester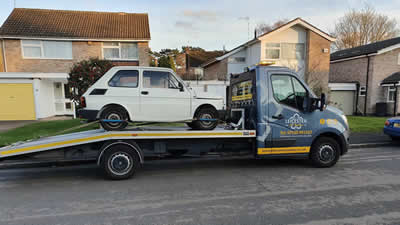 This classic Fiat Bis had just been imported and needed taking to the garage for it's first MOT in the UK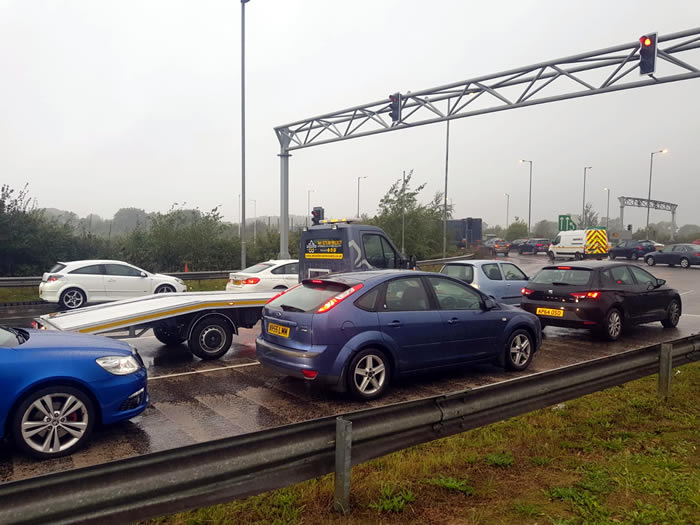 Dangerous Recovery
Have you ever wondered how difficult it is to recover a broken down vehicle? I had a call out to a local job one evening where a vehicle had decided to lose power in the centre of a dual carriageway. But here at leicester car recovery we managed to get to the customer in good time. We loaded their vehicle and got them back to safety. We ask everyone out there, if you see any flashing beacons or hazard lights please give plenty of room.