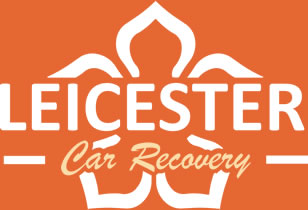 Nationwide vehicle transportation & car recovery
Professional car recovery based in Leicester
Tel: 0116 373 0759
Emergency Tel: 07538 991317
Professional Nationwide car recovery based in Leicester
We offer vehicle recovery & breakdowns throughout the United Kingdom
We promise a fast responsive service with a team of drivers that will take
you to your destination without disruption.
No Driver Changes
We will come to you and stay with you until the end and make sure you arrive at your destination safely
No end-of-shift mentality
Once we are called out we will do whatever it takes to assist you for however long, day or night
Nationwide Coverage
We can take you and / or your car anywhere within the UK
Professional Service
Friendly, professional, clean recovery agent. No men covered in oil here!
Flat Battery?
We carry a booster pack to get you running again
Our job is to get you and vehicle home
safely and comfortably
Have you Bought a new Car?
No Tax? - No MOT?
Car Recovery Cost
We can load your vehicle and take your vehicle anywhere in
the United Kingdom as long as the vehicle will roll on all 4 wheels and is steerable
Please see our pricing table below so see how much car recovery will cost. If your still unsure please feel free to give us a call or contact us
Standard Loading Fee
If we recover you from a commercial or residential area, this is our standard loading fee.
Highway Loading Fee
Highways such as motorways, dual carriageways, main roads and country lanes can be very dangerous. If you are on a Motorway, A or B road we will charge the highway loading fee. We have to take extra precautions & procedures to make sure that we are both safe.
If your car does need recovering from a highway, this is the standard charge.
Distance Costing
This is our charge per mile. This fee is for every mile that the truck carries your vehicle.
Night Vehicle Recovery Service
Dealing with a car breakdown at night can be quite daunting. We recommend that you do not try and change wheels in dark environments. This could lead to personal injury or even worse. Whether you are down a country lane or on the motorway we can get you back to safety in no time. We operate a 24-hour breakdown service all over the UK. We have the latest safety lighting to make recoveries safe for all parties involved.
Between the hours of 9pm and 7am the loading fee is £100.00
Stuck in a Flood?
Over the last few years the total amount of rainfall has increased by nearly 50% in some areas of the UK. We are seeing more roads being flooded due to unprecedented rainfall levels, causing hazardous conditions for drivers.
We urge you not to drive through flood water for your own safety and to reduce the risk of damage to your vehicle. If water is taken into the air intake of the engine, it will result in catastrophic engine failure.
If you do become stuck in water and the engine stalls, we recommend that you do not attempt to start the engine and get it recovered to a specialist that can make sure that the engine has not taken on any water
Please get in touch below if you need emergency assistance
Help Me Please!!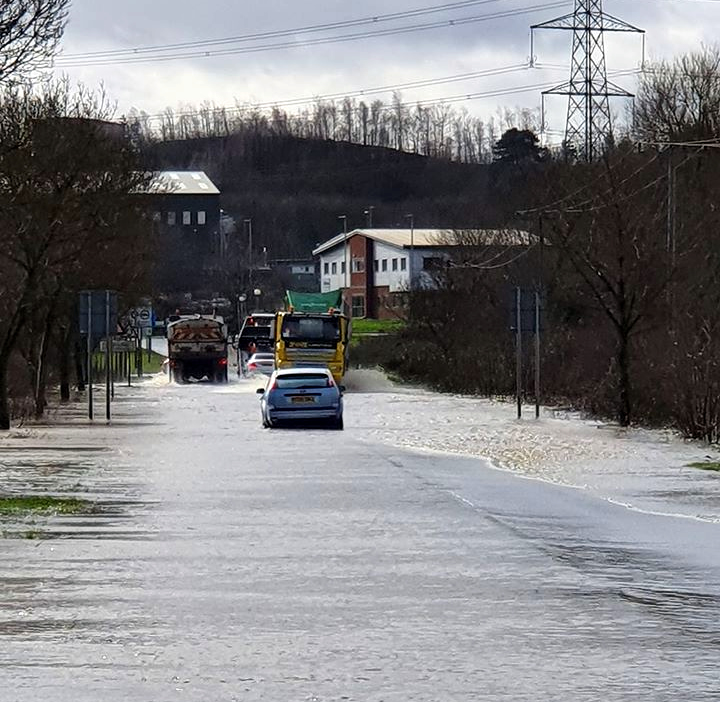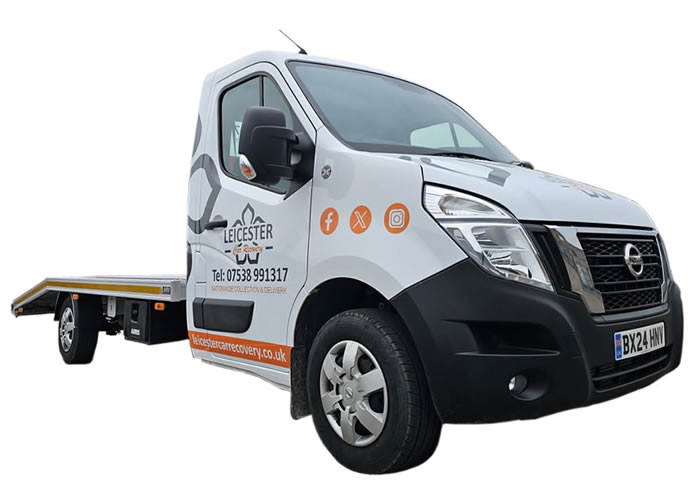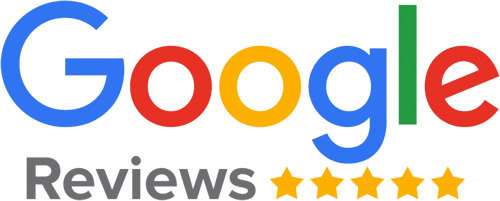 We rely on Google reviews to help new potential customers get an insight on how well we operate.
If you have used Leicester Car Recovery, please leave a review and add to our good reputation.
Leave Review
Incorrect fuel?
This common mistake can happen to any of us. Filling up with petrol in a diesel engine or vice versa can cause expensive damage to your engine. You can reduce these costs by not running the engine. If you have made this error, please call us straight away and we will recover your vehicle.
See what some of customers are saying...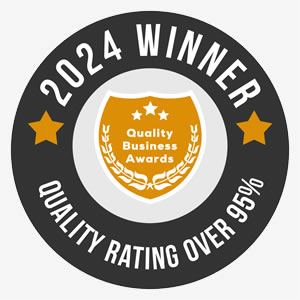 Nick is a lovely guy, extremely helpful and charges reasonable prices. Would definitely recommend.
Moo
Couldn't have asked for a better service. A cold rainy Saturday night and nothing was to much hassle. if i need a tow again i would 100% use this company. Nick's a great guy who charges a reasonable price. ive only got good things to say highly recommended.
Hayley Thompson
Great service delivered by a awesome guy who recovered my car off the motorway. Absolute gent who was professional, efficient and a decent guy. Would recommend to anyone in the area who needs car recovery.
Tom
Collected a vehicle from Liverpool and delivered to Leicester area at short notice and on a Sunday, reasonable price and excellent service, I would have no hesitation to recommend to anyone, thanks again
Darren Webb - Car Recovery Liverpool
Came straight away and got the job done exactly as it should be done good value will use again if I need recovery
Adam Stallwood
I need my car moving from my house to the garage .Nick came very quick .Brilliant service,reasonable price and i will definitely recommend .Thank u
Raj Uppal
Broken down 50 miles from home. Gave Nick Millward a call and was straight with me. What a fantastic helpfull friendly bloke. Would recommend him to anyone
Sharon Gettings
I have used this company twice, and both times the service has been brilliant. I would highly recommend this company. The gentleman is reliable, friendly and professional.
Emma Coleman
Reasonable price, professional attitude. I´d recommend to anyone in need
Kiril Petrov
Brilliant service... friendly guy... easy to talk to... will defo recommend and use again of needed
Robert Marshall
I needed a car moving from where I purchased it to my house, the person that did the job for me was a very friendly person and I also I got an absolutely excellent price, I am extremely satisfied from the work carried out and if I ever need this service again I will defiantly be using these guys
Callum Gourlay
Great service and very helpful would recommend very highly.
Anwar Patel
Had an absolutely awful accident and these guys were amazing no taking advantage no messing around so kind and helpful amazing people thank you so much for helping me definitely recommend
Sabaa Asif
Good service. Would use again thanks
Richard Evans
Excellent service for an excellent price, collected and delivered multiple vehicles for my business, always professional, on time and takes pride in his work and cares properly for all the vehicles, especially the low ones!
Tsukijinakiyama1
Excellent professional service. Kept us informed by phone. Patient and understanding with pick up problem. Highly recommended. Would use again.
Sally Musson
View all reviews
Not carrying any cash?
We are now accepting Apple Pay & credit / debit cards at the roadside. Many of us don't carry cash anymore. Now you have peace of mind that we can make the car recovery without the stress of having to find physical cash.
We can also accept Bank Transfer prior to vehicle collection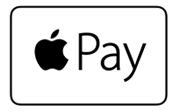 Latest News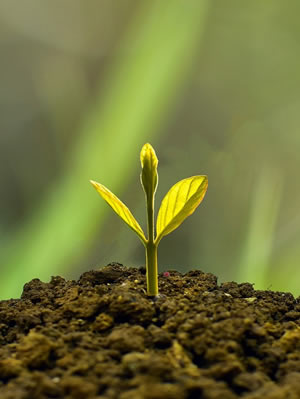 Leave us a Google review and we will plant a tree with your name on it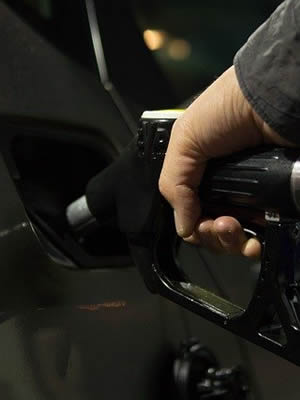 UK Diesel prices increase, we aim to keep our prices low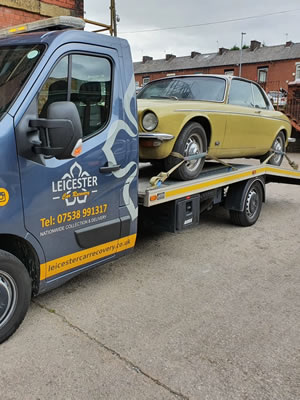 See some of the classic, retro classic and historic cars that we have been recently working with